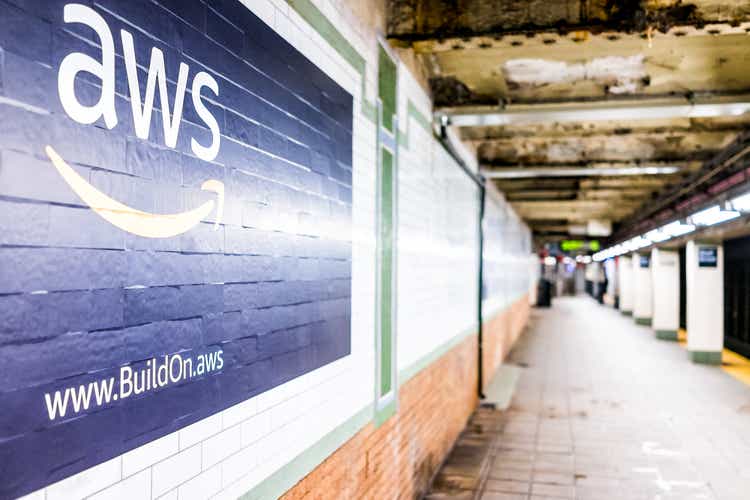 krblokhin/iStock Editorial via Getty Images
Amazon (NASDAQ:AMZN) is the mega cap presenting the least risk into 2023, according to MKM Partners analyst Rohit Kulkarni.
While Kulkarni recognized the rebound for many mega-cap names into the close of 2022 and start of 2023, he advised that hopes of a sustained surge for many of the names is likely misplaced. Referring to MKM Chief Economist Michael Darda's indication that the "ship has sailed" for a soft-landing in 2023, a renewed retreat for high-flying mega caps is likely in his view.
That said, the downside risk is not evenly distributed. For example, Kulkarni believes Alphabet (GOOGL) has the "highest likelihood of having a downward revision to its estimates" in 2023 among mega cap stocks.
"All in all, we believe Amazon screens as the Mega Cap with the least downside risk at current levels, followed by Meta Platforms (META) and then Alphabet (GOOG) (GOOGL)," he concluded.
Kulkarni retained a Buy rating on Amazon with a $145 price target.
Read more on the bull/bear debate on Amazon and Walmart.